Sarah's Wedding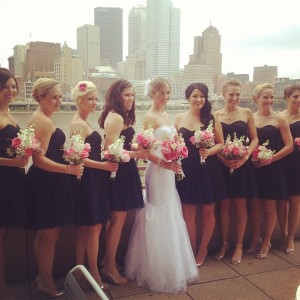 The Gateway Clipper, in the city of Pittsburgh, provided the venue for this lovely wedding.
The bridal bouquet featured light and hot pink roses along with white calla lilies and stock.
Wire trimmed the  bridesmaide's bouquets.
Wire also was used to decorate other vases.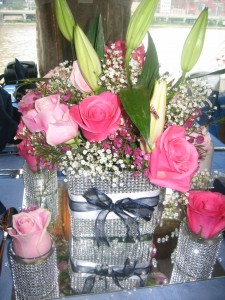 Rhinestone covered vases were used on tables.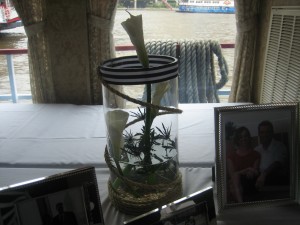 The nautical theme was used on featured vases.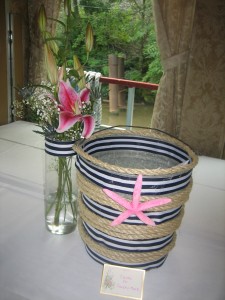 Sarah's card bucket continued this theme.
Her cake was not only delicious, but was also in keeping with her navy and pink color scheme.